Vertical Video Syndrome
Season 2012, Episode 11

Vital statistics

Air date
6/05/12
Written by
Directed by

Episode guide

Previous
Next
Mario and Fafa Play the Classics Part 2
Me Me Meh Meh (Call me Maybe ft. Gorilla)
Vertical Video Syndrome
is
Glove and Boots's
 most watched video.
Mario, Fafa and Gorilla talk about something that's going on on the World Wide Web, Vertical Videos.
The episode starts out with
Gorilla
, saying "Meh." in a vertical video, and then Fafa comes into scene showing the video didn't have to look that way.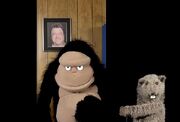 New sample videos have been shot with a phone to make up for all the videos shown on the video as examples.
The picture frame in the background has The Goodman in it..
A new character, called Stewart is introduced to the Glove and Boots Family.
On the video of a YouTube screenshot, the names of the videos were: (from left to right) Gorilla Park, Fafa on the Street, Thor on the Beach, and Mario talks to George Clooney.

On the comments below, you can see that DoctorZoo commented "WTF did I just watch?".
You can also see that the Glove and Boots channel has 4444 videos and the video has 109.673 views.

A 8-year old tried to dub the video in Gorilla which was probably inspired by the Gorilla captions on Translate this Blog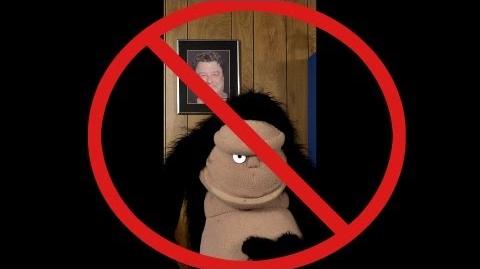 Ad blocker interference detected!
Wikia is a free-to-use site that makes money from advertising. We have a modified experience for viewers using ad blockers

Wikia is not accessible if you've made further modifications. Remove the custom ad blocker rule(s) and the page will load as expected.