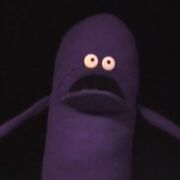 Sonny is a vintage Glove and Boots character.
Sonny loves the middle. He loves the middle of an oreo cookie. He loves the middle of the day. And he loves to be the center of attention.
If it's not the middle, Sonny is not interested.
Fun Facts
Edit
Favorite Place: The Middle
Favorite Color: Green
Favorite Food: Lunch
Favorite Game: Monkey in the Middle
Favorite Actor: Louis Feinberg
Favorite Number: Anything divided by 2
Ad blocker interference detected!
Wikia is a free-to-use site that makes money from advertising. We have a modified experience for viewers using ad blockers

Wikia is not accessible if you've made further modifications. Remove the custom ad blocker rule(s) and the page will load as expected.